Welcome / Tere tulemast!
The Estonian American National Council, Inc. (EANC), is the nationally-elected central organization of Estonian Americans in the U.S. Since 1952, we support Estonian cultural activities and organizations in the United States of America, and work to create awareness and support for Estonia among all Americans. We are proud to voice the Estonian American community's support for means to ensure security and stability as well as the economic and cultural viability of the Republic of Estonia. It is our pleasure to be your connection to the Estonian community in the United States!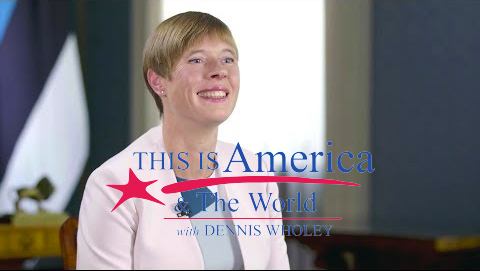 PBS Re-Airs Documentary Series about Estonia
This four-part documentary series, sponsored by the EANC, introduces today´s Republic of Estonia to American TV audiences. The Estonia episodes of the world affairs series 'This is America & the World,' hosted by Dennis Wholey, premiered on PBS in Autumn 2019. During this time of travel bans, enjoy the comfort of your own couch and some virtual travel to the remarkable land of Estonia, which offers something for everyone! The third episode features an interview with EANC president Marju Rink-Abel in which she shares a few words about Estonians in America and the work of the Estonian American National Council. All four episodes can be watched and shared from right here on our site! The Council is a proud sponsor of these episodes! Many thanks to members of the EANC President's Circle and individual donors for their generous support!
Estonia has the highest amount of meteorite craters per land area in the world.
The most spectacular of these craters is the Kaali crater field on the island of Saaremaa, believed to have been created 7500-7600 years ago. The largest crater measures 110 m across and 22 m deep, and was an ancient sacrificial site. Today, it is an easily accessible tourist attaction. Photo: VisitEstonia.com