EANC Council Elections 2022
As EANC's XXII Council wraps up the final year of its busy and productive term, we look forward to the General Election for the XXIII Council, to be held in summer of this year. Posting will be made on this website and in the Vaba Eesti Sõna newspaper. The Election Committee Co-Chairs will be announcing the applicants for candidacy on June 9th. Be sure to stay up to date on the issues and candidates, so you can, as an Estonian American community member, cast an informed vote! 
April 12:
With this announcement, EANC issues a call for candidates who support the EANC mission, are willing to share their experience and time, and can lend their voices as representatives of this nationally-elected body that serves as the central organization of Estonians in the United States. The EANC Mission reaches all aspects of Estonian interests in the U.S., which is why it is so important for the Council body to be made up of individuals with a wide array of experience and perspectives. 
When discussing what types of individuals EANC is looking for, EANC Recruiting Committee Chairman Kristi Allpere stated:  "We strive to attract candidates from across the US and across generations – the Estonian American National Council values diversity to ensure a wide range of viewpoints and approaches to our mission."
Council members are elected for four years. The Council meets at least once a year, usually in Fall, to review past activities and to vote on the upcoming year´s budget and activity plan. There are numerous committees and working groups on which to be active.
"The Council is what we make it, and great efforts are made to respond to need and opportunity in the community. I am excited to see what candidates bring to the table." said EANC Vice President Mai-Liis Bartling. `Volunteering in the Council´s work helps strengthen the community and empower local and national organizations and initiatives. And individually, serving on the Council offers a chance to do new things and meet fellow Estonians from around the country while also honoring the old traditions and customs. Our Estonian culture – Estonian as well as Estonian American – is so special. We all play a part in creating it and preserving the Estonian spirit and community.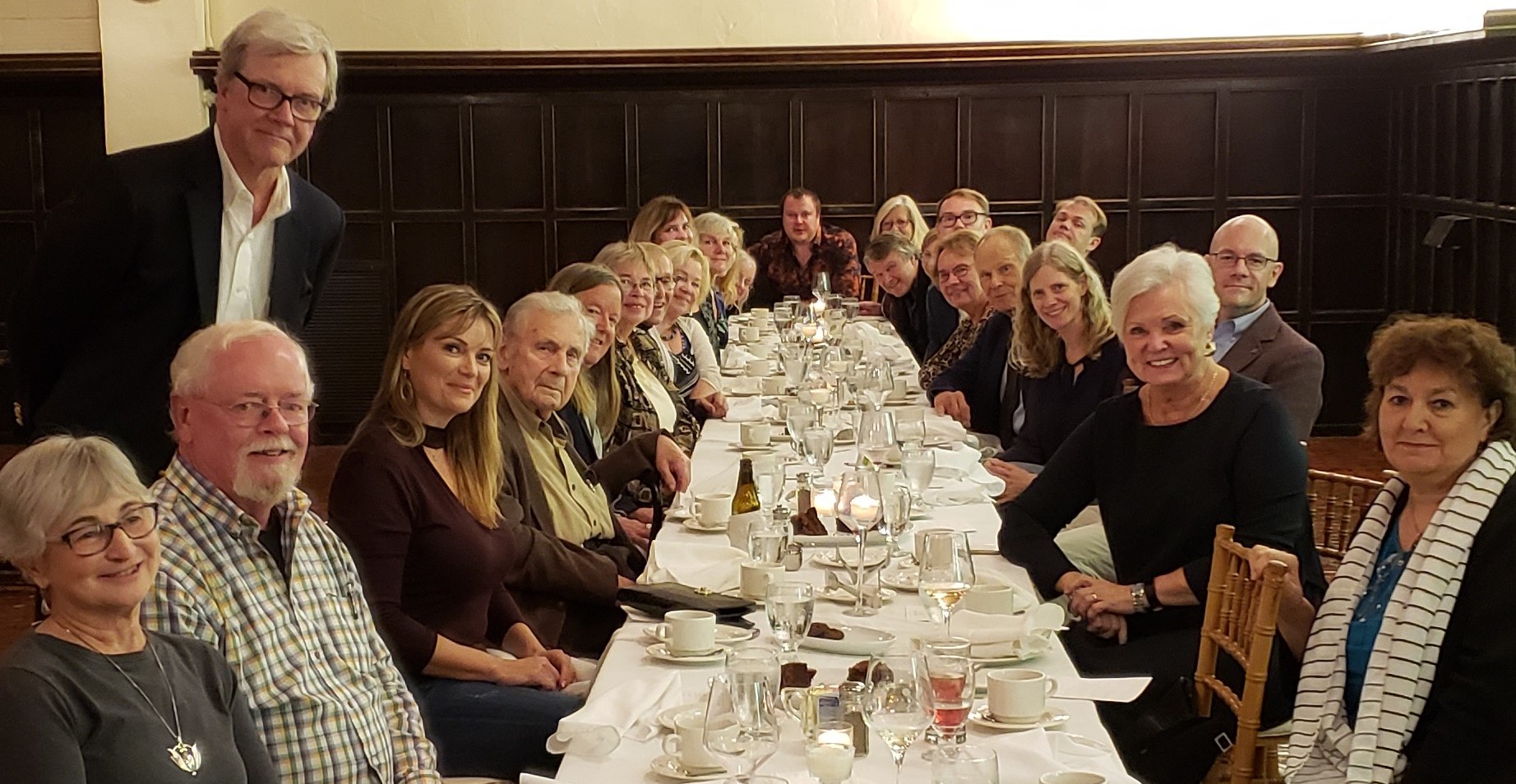 List of Candidacy Applicants for the EANC XXIII Council Election*
The Election Committee, in accordance with Estonian American National Council bylaws, is submitting this list of candidates to serve on the XXIII Council. Those who submitted their application for candidacy by the announced deadline of May 26, 2022 have been included. As stipulated in the bylaws, a 10-day period is allowed for written comments regarding eligibility of any candidate. Written comments should be sent to the Election Committee Co-Chairs ([email protected]) by June 19. The final list of candidates with their bios will be published in the "Free Estonian Word" newspaper and on the EANC website, www.estosite.org. Elections take place this summer.
- Posted on June 9, 2022
*Please note: the list below has been updated to correct a clerical error.
Submitted list of Candidates for EANC 2022 Election
Kristi Allpere
Anne-Reet Annunziata
Epp Annus
Mai-Liis Bartling
Mike Calamus
Marit Davey
Aarne Elias
Leif Fritzell
Kristel Imeraj
Gilda Karu
Sirje Kiin
Jüri Koll
Laine Kõiva-Kingo
Häly Laasme
Anne Liisa Lepper
16. Merle Liivand
17. Maia Kersti Linask
18. Kia Liis Martinson
19. Uku Meri
20. Kai Moon
21. Mati Otsmaa
22. Sirje Press
23. Jaak Rakfeldt
24. Marju Rink-Abel
25. Ingrid Roosild
26. Tiina Sepp
27. Andres Simonson
28. Alvar Soosaar
29. Eric Suuberg
30. Lisa Trei
31. Terje van Schaik
32. Ilmar Vanderer
---
Ballots will mailed to all who are in the EANC´s database. Additional ballots for eligible voters may be obtained from the Election Committee Co-Chairs. An e-voting option is available by preregistration in the link below or by contacting EANC executive director, tel 978-397-0020
EANC 2022 Election
Committee Co-Chairs:
Lya Karm
Maria Pedak-Kari
[email protected]
Register to Vote 
If you know of others who may be eligible voters but are not sure if they have received this information, please indicate this separately below or share this information with them, and we will reach out to them.
Ballots will be sent to all addresses in the EANC database. If you receive EANC's Teataja newsletter, you will receive a ballot; an e-voting option is also offered. Please notify of any address changes ASAP to Leelo Linask: [email protected], 978-397-0020.
Submit Your Candidacy  
Application forms, instructions and further information can be requested from the Election Commission co-chairs Lya Karm and Maria Pedak-Kari ([email protected]). Applications will be sent out shortly upon receipt of query.
Applications must be submitted via email no later than May 26 at 12:30 am Eastern.
A final list of candidates and election date will appear in the weekly Estonian newspaper Vaba Eesti Sõna and on the EANC website.