June 14
@
8:00 am
–
June 15
@
5:00 pm
EDT
Sponsored by the Ukrainian National Information Service (UNIS), the Washington, DC public affairs bureau of the Ukrainian Congress Committee of America (UCCA), this advocacy event is another important endeavor for the Ukrainian American community, especially given the 15-month war of Russian aggression in Ukraine.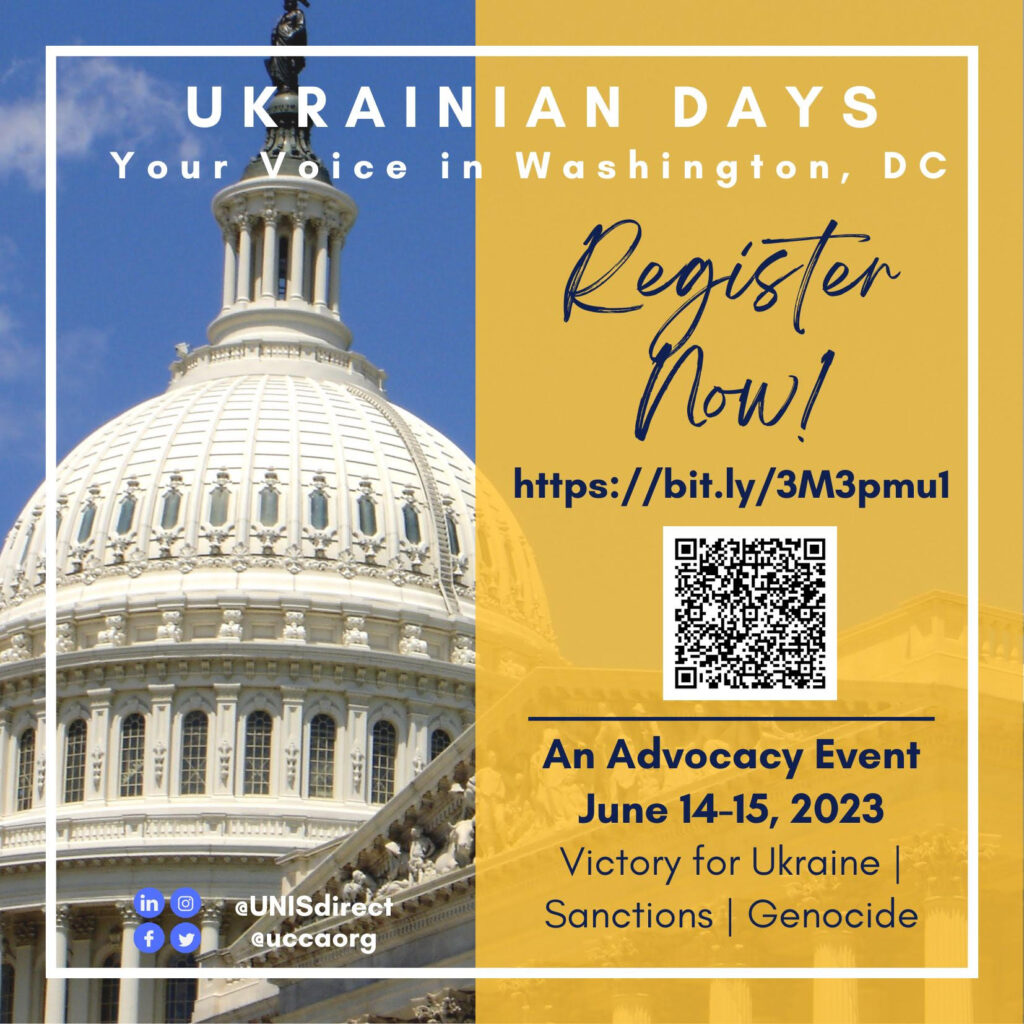 As Ukraine enters the summer months of another year of the kremlin's full-scale invasion, the June 14-15th advocacy event will be an opportunity to meet in-person with congressional offices and to promote immediate concerns for increased security assistance for Ukraine for a decisive victory; imposing more sanctions against Russia; designating the Wagner Group as a Foreign Terrorist Organization (FTO); and, recognition of the current war, the illegal deportation of Ukrainian children, and the Holodomor as genocide.
As is traditional, the highlight of the "Ukrainian Days" advocacy program will include presentations of the "Friend of UNIS" award to Members of Congress and others who have shown overwhelming support for Ukraine and the enhancement of U.S.-Ukraine relations.
Ukrainian National Information Service (UNIS)
+1-202-547-0018
unis@ucca.org